Product Overview
Full HD 1080p video that's faster, smoother and works on more computers
LOGITECH C920 FEATURES
Skype® in Full HD 1080p*
Smoother. Sharper. Richer. Clearer
Call in HD 720p
HD your Facebook®
Windows®? Mac®? Yes.
Skype® in Full HD 1080p*
Get breathtaking Full HD 1080p video calls on Skype for the sharpest video-calling experience.

Smoother. Sharper. Richer. Clearer.
Logitech Fluid Crystal™ Technology.
It's what makes a Logitech webcam better. It's smoother video, sharper pictures, richer colors and clearer sound in real-world conditions.

Logitech Fluid Crystal™ Technology. It's what makes a Logitech® webcam better.
Logitech Fluid Crystal™ Technology. Smoother. Sharper. Richer. Clearer.
What makes a Logitech® webcam better? It's Logitech Fluid Crystal Technology. Now with every Logitech webcam.
What is it? Fluid Crystal is a proprietary algorithm that automatically adjusts the frame rate, color and sharpness to provide the best possible picture and motion.
Good light? Bad light? It doesn't matter. Fluid Crystal can help make every lighting situation better, so you can focus on what really matters—connecting with your loved ones.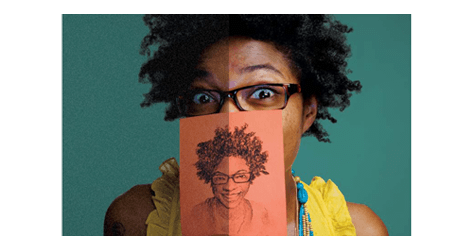 Lighting up your video calls—in every situation
You probably make a video call in good lighting most of the time. When you do with a Logitech webcam—thanks to Fluid Crystal—your video will look smooth and sharp, rich and clear.
But sometimes good lighting can be tricky to get right. With Fluid Crystal, bad lighting won't stop you from making a good video call. Making a video call in a low-light living room? Have a bright kitchen window behind you? Don't worry.
Fluid Crystal gives you what you need to make your video calls (and recorded videos) better.
Smoother video motion, without annoying choppiness, in real-world conditions
Sharper pictures, so your videos will look more detailed, more real, more true to life
Richer colors, so you'll look more natural during a video call (and when you record a video or take a pic)
Clearer sound, so you'll sound more natural, too And it's now in every Logitech webcam.*
Not your average webcam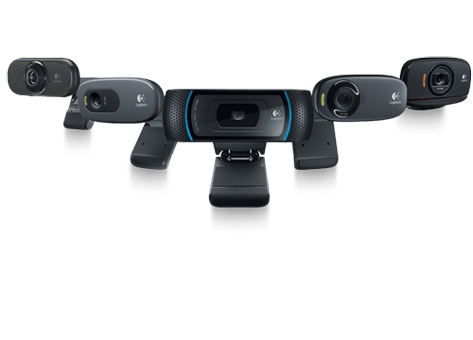 The quality of your video call depends in part on the quality of your webcam. Even if the lighting, the connection and the computers involved are ideal (and no one moves around much), any old webcam can make video calling a frustrating experience. And most of the time people use their webcams in less-than-perfect situations. Other webcams (for example, the one built into your laptop) try to adjust for poor lighting—but can produce choppy video, muted color and fuzzy images.
We know that in the real world you don't have a fancy Hollywood production crew lighting your video call. You shouldn't have to. We've done it for you.
We tune each of our webcam components—from the lens stack to the frame rate to the color saturation ratio—so that your video calls are natural, without artificial color, annoying choppiness, pixelation or other frustrations. (And you'll never need to worry about how the multi-element lens stack is designed, or how many times an image refreshes per second, or how much time our engineers spend tuning the hardware and the software.)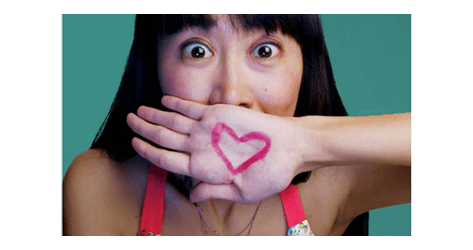 Real difference for the real world
Joy. Laughter. Tears. There's nothing like seeing your loved ones face-to-face. To be there—with the people you really care about, the people you work with, the people that you need to look in the eye, even though they may be on the other side of the world.
And thanks to Logitech Fluid Crystal Technology, the video calls you make with a Logitech webcam will be smoother and sharper, richer and clearer in what we like to call real-world conditions—yours.
Call in HD 720p
Enjoy widescreen HD 720p video on most major IMs.*

HD your Facebook®
One-click HD upload (1080p) to Facebook, Twitter™ and YouTube® makes it easy to share your life with friends and family.

Windows®? Mac®? Yes.
iChat®? Skype™? FaceTime®? Yes, again. This webcam works with your computer and all major video-calling software.

* For Mac® computers, HD video calling is currently available on Logitech Vid™ HD and FaceTime HD. For HD video calling support with other video-calling applications, please check their website for availability and support information.
Specifications and features are for reference only and may be changed without notice by manufacturer.
Product Specification
More Information

| | |
| --- | --- |
| Port | USB port |
| Max Still Image Resolution | up to 1920 x 1080 pixels |
| Build-in MIC | Built-in dual stereo mics with automatic noise reduction |
| Software Support | Windows 7, Windows 8, Windows 10 or later / Android v 5.0 or above / Chrome OS |
| Others | Automatic low-light correction, Tripod-ready universal clip fits laptops, LCD or monitors |